Pilates is a mind-body exercise focused on posture, stability and flexibility. With a heavy emphasis on core, pilates is the perfect challenge to tone and strengthen.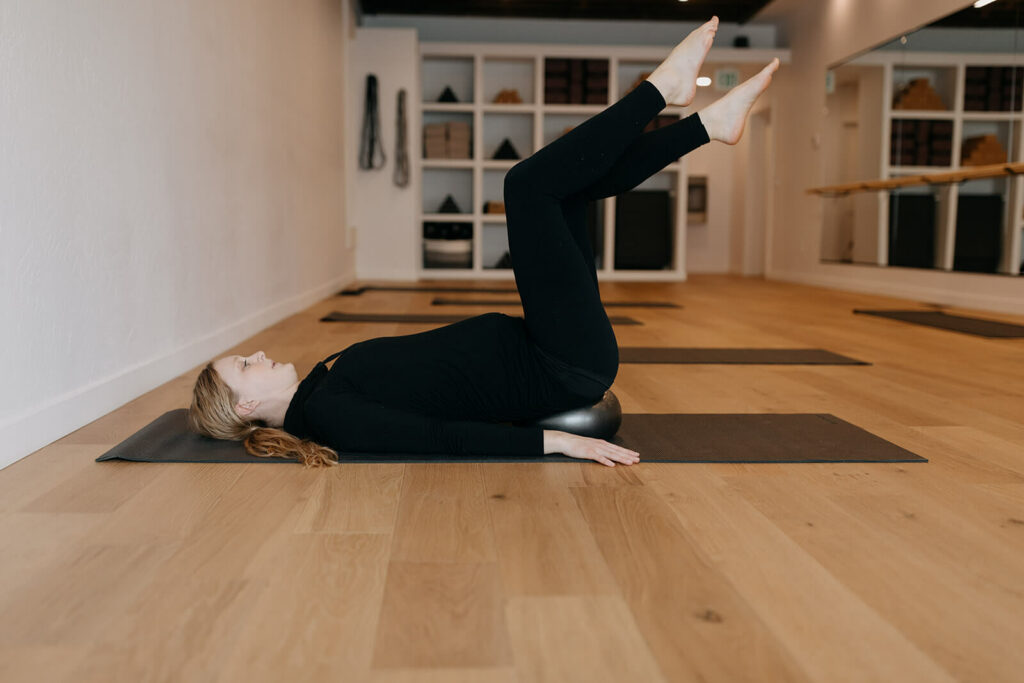 Challenge yourself with a dynamic, total-body workout focused on postural alignment, breathing, strength, controlled movement, and flexibility. With the use of small props (small ball foam roller, pilates ring) and your body weight, this class will have your core burning while toning your arms and legs.
Ready for a Pilates Class in Lewistown, MT?
We offer single class purchases, class packages, or monthly memberships! But if you are new to our studio, we want to make sure your first class is free.  Try out a Pilates class, a yoga class, or any of the other classes we offer and see if you love our fitness community.